A range of products for chicks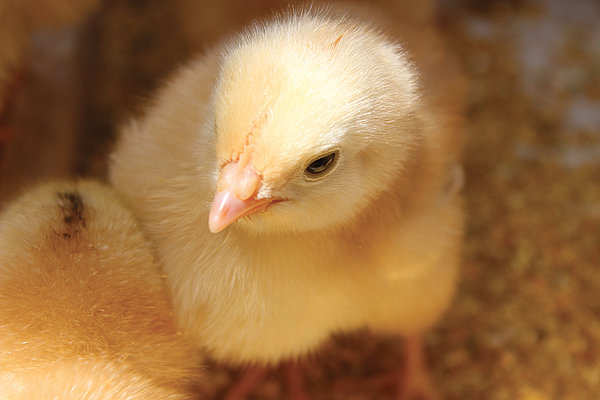 A range of products for chicks
If a chick fails to eat during its first 24 hours of life, it will weigh 10% less than a chick that does.
Our range of products is designed specifically to meet the particular needs of chicks after hatching and during their first days of life.
Breeder Chick Starter Feed
The TOP'UP solution!
TOP'UP is specially designed for your breeder chicks, providing them with:
- Essential nutrients,
- Highly DIGESTIBLE proteins from varied sources, and rounded off with specific essential amino acids,
- Micro-nutrients specifically for protecting the digestive tract and for stimulating the immune system: Soluble and insoluble fibre, Organic acids, Yeast cell walls, Vitamin E.
TOP'UP is manufactured with salmonella-free certification and comes in an original presentation of micro-pellets, the best way of ensuring that your chicks eat.
Products :
Breeder Chick Starter Feed
Vous souhaitez recevoir la fiche technique et les résultats d'essai
Recevoir
Broiler Chick Starter Feed
100 g for a good start in life!
A successful start for your chicks is the best way of ensuring successful batches, in terms of both performance and homogeneity.
Our tests prove it: our formulas ensure optimal development of your chicks' gastrointestinal and immune systems, thanks to micro-pellet feed that contains ultra-digestible raw materials.
Nos solutions :

TOP'UP Broiler
Products :
Broiler Chick Starter Feed
Vous souhaitez recevoir la fiche technique et les résultats d'essai
Recevoir